Baptism Service on March 29th, 2009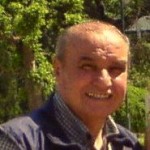 We are announcing with great joy that on March 29th, 2009 we celebrated the 40th anniversary since we began baptism services at this location in Sremska Mitrovica. This time around we baptized three new-born Christians and ordained one brother as a deacon. Pictures of this celebration are in the photo gallery.
Leave a Response
You must be logged in to post a comment.